!!!***ELEMENTARY STUDENTS***!!! Don't forget to wear your crazy socks tomorrow! The class with the most students dressed up this week will win an ice cream party! 🍦🍨 Go bulldogs!

MHS juniors and seniors were able to attend the Montana College and Career Fair on the campus of U of M today. Seniors are starting to narrow down what life will look like after graduation. #gobulldogs
Mission Athletics 9/25 - 9/30 HOMECOMING WEEK

Mark your calendars. Picture Day is coming. Monday Oct 2, Elementary picture envelopes will be sent home this week. If you choose to order and pay online, go to mylifetouch.com. The Elementary picture day ID is EVTBR8V3S. If you wish to have your siblings photographed you may go to the elementary stage at 8am.

MHS Java Dog baristas were able to attend a workshop at Tri-State Restaurant Supply in Billings this week. The workshop featured new syrups and mixes by Torani. Students were greeted by a Torani rep upon arrival and quickly began making drinks at five stations. Each station featured new recipes. Students were encouraged to try the recipes but also experiment with the new products. In addition to hands-on training, the baristas were given a tour of the store. The group spent the day playing and experimenting before stocking up on new flavors to bring back to the Java Dog coffee cart. #baristalifeskills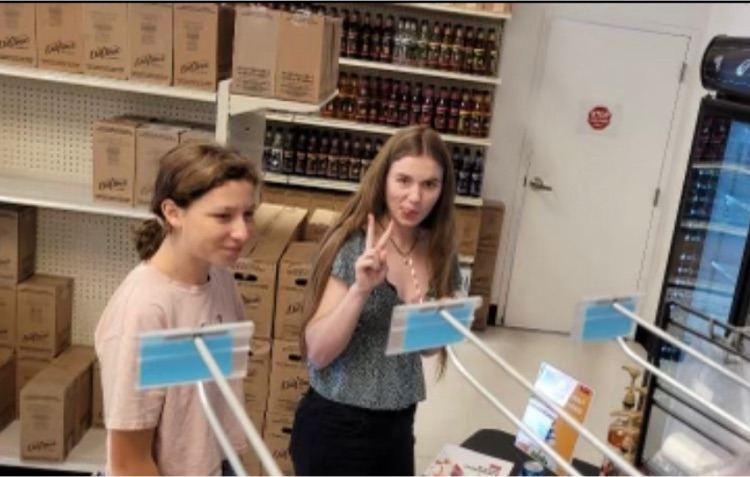 Middle and High School Homecoming dress up days for next week. Get in the spirit Bulldogs!

BULLDOGS ARE SAFE... especially during morning drop off and pick up! Please reference the images for proper pickup and drop off procedure when transferring your student to and from the elementary school. ****PLEASE***** -Pull ALL THE WAY FORWARD along the sidewalk on 2nd Ave to drop students off. NOT JUST IN FRONT OF THE DOOR! Do not park or drop off on Blaine street in front of the school. This is a bus loading/unloading zone ONLY! -FACE TO THE NORTH, towards Crystal St., when dropping off and picking up students. Cars should not be facing any other direction or parked in a staggered way. -FORM A LINE when dropping off/picking up. Park your car right behind another. Do not stagger cars or form more than one line. Traffic becomes extremely bogged up when these protocols are not followed. This means students are not safe when crossing the street or walking to the school. Please be safe and practice proper drop off and pick up etiquette! Questions? Call the school 745-3811. THANK YOU for keeping our little Bulldogs safe!

NO school Monday Sept 25th. Tribal PIR day for teachers

Some of our juniors and seniors had a great time today exploring careers with the Montana Army National Guard. They ventured down to the Missoula Armory and got a glimpse of all that they do. Huge thanks for accommodating our students.

Next week, September 25-September 29, the elementary will be celebrating Homecoming Week with some dress up days! We can't wait to see everyone's outfits!

Great turnout for Senior Info Night! Big thanks to Mr. Pule for organizing, Mrs. Keast for sharing senior project and paper info, and food from Redneck Sister Heavenly Frybread and Papa Bear B.
Mission Athletics 9/18 - 9/23

We held our Patriot's Day honoring before the start of our game versus Arlee. Huge thanks to all of our First Responders and Color Guard for their hard work and dedication. Thanks to Stuart Morton for announcing and Homer Courville for keeping this tradition alive. #gobulldogs

After a one year fire smoke hiatus, the Mission XC Invitational is back and better than ever! The weather cooperated and the athletes competed. Great day of spectating. Below are the Top 5 finishers from high and middle school. Thanks to all who volunteered to make this happen, Mission PD, the City of Mission, and our community members for navigating the short traffic interruptions. #gobulldogs
Mission Athletics 9/11 - 9/16
Lady Bulldogs volleyball🏐 with the 3-0 win over Plains tonight. Great job!

New Staff Spotlight: Brent Hall - High School Paraprofessional Experience: 23 years as police officer (retired) in Chicagoland area, one year as a substitute Family: Wife - Sylvia, Children - Brayden and Grady Last Book Read: The Stranger Beside Me In Your Playlist: Tool, Volbeat, Rush, Tremanti Mission So Far: Great, love the small town community! Advice for Students: Show respect. Get respect.

New Staff Spotlight: Lukas Lorentz High School English Experience: Student Tauggt last year, coached for four years. Family: Mom is an MHS graduate, numerous relatives here. Favorite Teams: Vikings, Twins, T. Wolves, Griz, Gonzaga basketball Last Book Read: Reservation Blues by Sherman Alexie In Your Playlist: Nirvana, Alice In Chains, Wu Tang Clan, Griselda Mission So Far: Love it here! It has been awesome. Tight knit community has been so welcoming. Advice for Students: Teachers get nervous and are people too. They're just trying to figure it out just like you.

New Staff Spotlight. Mr. Ed Norman Middle School and High School PE, Health, and Weights and Fitness Experience: 31 years Wife - Sally Children - Zac & Annie Favorite Teams: Vikings, Twins, Griz Last Book Read: Pound the Stone by Joshua Medcalf In Your Playlist: 60s, 70s, and 80s jams Mission So Far: Staff, parents, and kids have been welcoming! Advice for Students: Live with integrity, be honest, be yourself.

Congrats to the Lady Bulldogs flag football team on their 47-6 win against Butte High. They'll play again next Tuesday in Mission. #gobulldogs