The boys C team game in Thompson Falls has been cancelled, the JV game will start at 5:30, and varsity will play at 7:00.

Congratulations Lanie!

Driver's Education is filling up quickly, so we will have enough to run our Spring Course. The schedule for driver's education is going to start March 30 with the Parent Meeting from 7-8pm. Classes will start March 31 from 4:00-6:00pm every day after school until the end of April. Most Driving will be done on Fridays and Saturdays through April and in May in after school and weekends until May 18. Official calendar with times will be available soon.

Parent Teacher Organization Meeting -PTO- meeting tonight at 6pm in the St Ignatius Library. Childcare and snacks will be provided. Hope to see you there
February 10 MMS Girls Basketball Home Charlo 6/7/8 4:00 PM February 11 MMS Girls Basketball Home Florence 6/7/8 4:00 PM February 13 MHS Boys Basketball Away Thompson Falls 4:00, 5:30, 7:00 February 13 MHS Girls Basketball Home Thompson Falls 5:30, 7:00 February 14 MC Wrestling Away State @ Billings February 15 MC Wrestling Away State @ Billings TBA February 15 MHS Girls Basketball Home Troy (Senior Night) 1:00, 4:00 February 15 MHS Boys Basketball Home Troy (Senior Night) 2:30, 5:30
Western BC Divisional Wrestling Tournament today, Mission High School 10:00 AM, Come support your Bulldogs!!

Driver's Education Class Spring 2020 St. Ignatius *Cost: $250 *Sign-Up in the HS Main Office *First 24 to Pay for the Class will be accepted - *Must have at least 12 sign-ups to have the class *Driver Ed will run from March to June exact dates to be announced soon.

New Gym New CTE Center

Progress on New Gym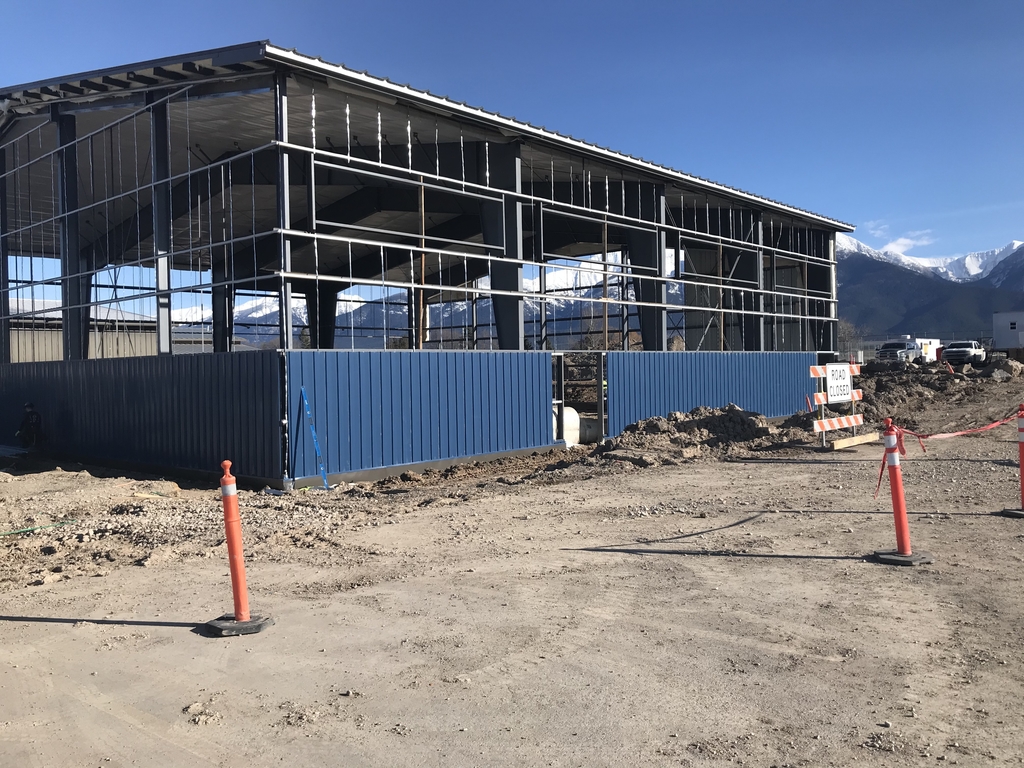 Title I,II,III,IV,VI -Meeting March 19th, 2020 6:30 PM Library MS HS Building This is a meeting for Home School Students and any Student or Parent interested in Federal Programs: Title I, Title II, Title III, Title IV, School Nutrition, Special Education, Carl D. Perkins. These funds are available through Federal Programs. Depending on each program's requirements, a school district may participate in as many or as few as determined necessary by the local board of trustees. These programs do not provide for student stipends or direct payment to any private school. Participation may be provided through the use of supplies or equipment purchased with federal funds or participation in a group activity. Private or home schools must notify the district of their wish to participate in those programs sponsored by the school district. If a home or private school would like to have a consultation meeting, please contact the St. Ignatius School Superintendent to set a time and date for a meeting. This is your official notification. Public notice and Community Partnership -- Official Notice Other Notifications: Website, Email, Newsletter, Community Breakfast -- School District #28 St. Ignatius, MT 59865 406-745-3811 (School) 406-396-7839 (Supt. Cell Phone)
Schedule Change!! MHS Boys Basketball plays @ Florence tomorrow 2/4/2020. Game times are 4:15, 5:45, and 7:15.
Weekly Activities Monday February 3 MMS Girls Basketball Home Ronan 6/7/8 4:00 PM Tuesday February 4 MHS Boys Basketball Home Florence 4:00, 5:30, 7:00 Tuesday February 4 MMS Girls Basketball Away Ronan 6/7/8 4:00 PM Thursday February 6 MMS Girls Basketball Away Bonner 7/8 4:00 PM Thursday February 6 MHS Girls Basketball Home Florence 5:30, 7:00 Friday February 7 MHS Girls Basketball Away Arlee 4:00, 7:00 Friday February 7 MHS Boys Basketball Away Arlee 2:30, 5:30 Saturday February 8 MC Wrestling Home Western BC Divisional 10:00 AM
Boys C Team on Saturday has been bumped back a half an hour. Schedule will be as follows: Saturday February 1 MHS Boys Basketball Home Deer Lodge 1:30 C, 2:30 JV, 5:30 V Saturday February 1 MHS Girls Basketball Home Deer Lodge 4:00 V

Reminders: I.  Thursday Jan. 30 7am Facility and Grounds - District Office II.  Thursday Jan. 30 3:30 pm Staff Walk-Through New Facilities - HS Commons III.  Friday, Jan.  31  7:30-8:30 am Community Breakfast All - Purpose Room IV.  Friday Jan. 31 8:30 am Community Walk-Through New Facilities - HS Commons

Congratulations!! Mr. Hendrickson was honored as the Principal of Year 2019-2020 for the State of Montana last night. A true honor and the 'Bulldog Family' is very proud of you. 👍

A staff member found a bunch of counterfeit $100 bills in doors and stashed in school fobs on Sunday. The bills look and feel very real. If you find any or if students find any bills turn them in. The bills have Chinese symbols stamped on them. Thanks everyone for the help. We will be watching film and working with law enforcement on Monday.
The MMS Girls Basketball game versus Charlo will not take place Monday January 27th. It will be rescheduled for a later date. More information to follow soon. Apologies for the short notice and inconvenience.

New Gym Steel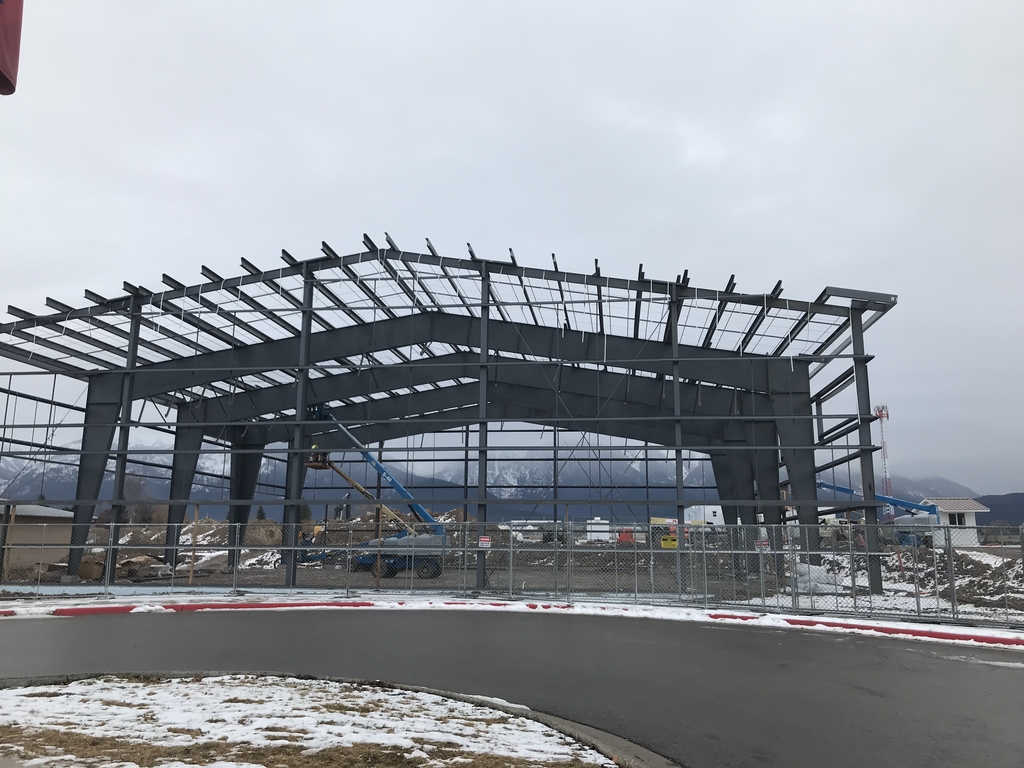 There is school tomorrow Tuesday, January 21.
Games Saturday vs. Arlee Boys JV 1:00 PM Girls JV 2:30 PM Boys Varsity 4:00 PM Girls Varsity 5:30 PM